Webinar: "Space, Density and Urban form" door Meta Berghauser Pont
in het kader van projecting.brussels: stedelijke dichtheid en levenskwaliteit
Conference
Tuesday 23 February 2021
17:00 > 18:30
Posted on
4 February 2021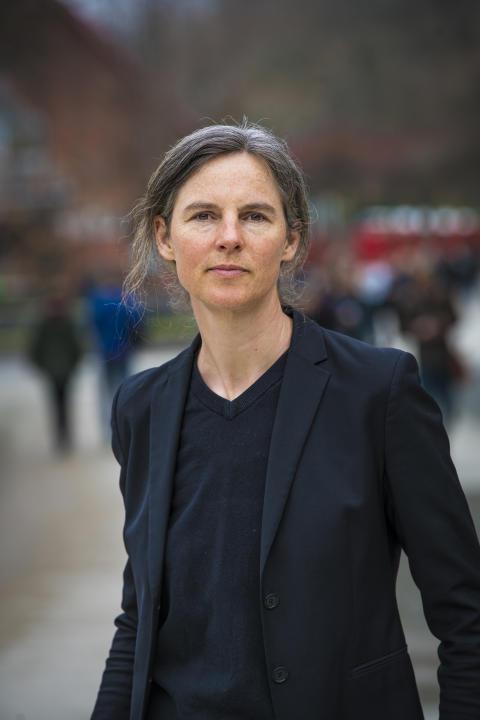 Perspective zet het themajaar over stedelijke dichtheid, in het kader van projecting.brussels, verder met de organisatie van maandelijkse webinars. Volgende afspraak: Space, Density and Urban form, dinsdag 23 februari om 17u met Meta Berghauser Pont.
Eén dinsdag per maand, gedurende zes maanden, zal iemand uit het werkveld of een onderzoeker van internationaal niveau zijn of haar visie omtrent stedelijke dichtheid delen. Dichtheid en gezondheid, dichtheid van functies, dichtheid en openbare ruimten, dichtheid en natuur, dichtheid en architectuur, dichtheid en economie, ... Deze lezingen bieden de gelegenheid om dichtheid te benaderen in al zijn facetten en helpen iedereen om zijn blik op dit concept te verbreden.
Voor de derde aflevering van de serie, die plaatsvindt op 23 februari om 17u, geven we het woord aan Meta Berghauser Pont, docente en onderzoekster aan de universiteit Chalmers in Zweden. Als gerenommeerd expert op het gebied van stedelijke morfologie en auteur van het boek "Spacematrix, Space, Density and Urban Form" zal Meta Berghauser het hebben over het verband tussen stedelijk weefsel en dichtheid.
Pistes te verkennen
Op 23 februari deelde Meta Berghauser-Pont aan bijna 100 luisteraars haar visie over een adequate dichtheidsmeting. Zij onderzocht het verband tussen stedelijke dichtheid en stedelijke vormen.
Het volledige webinar bekijken: « Space, Density and Urban Form » op YouTube.
Uit de uiteenzetting van Meta Berghauser Pont hebben we vijf belangrijke lessen getrokken:
Dichtheid is een realiteit die moeilijker te meten is dan het lijkt. De schalen, de indicatoren en de effecten moeten worden gecombineerd.
Kwalitatieve dichtheid is een dichtheid die in overeenstemming met de context en het project wordt gekozen en gecontroleerd. Er bestaat niet zoiets als een goede of slechte dichtheid.
Een parameter om kwalitatieve dichtheid te bepalen is de verhouding tussen de bebouwde ruimte en de niet-bebouwde ruimte.
Er moet bijzondere aandacht worden besteed aan de interface tussen het publieke domein en het privédomein, zodat de dichtheid goed wordt ervaren.
Het is belangrijk om het effect van stedelijke ontwikkelingen op de gezondheid te meten.
En savoir plus