European ministers for urban development strengthen the place and voice of cities in Europe
Posted on
1 December 2021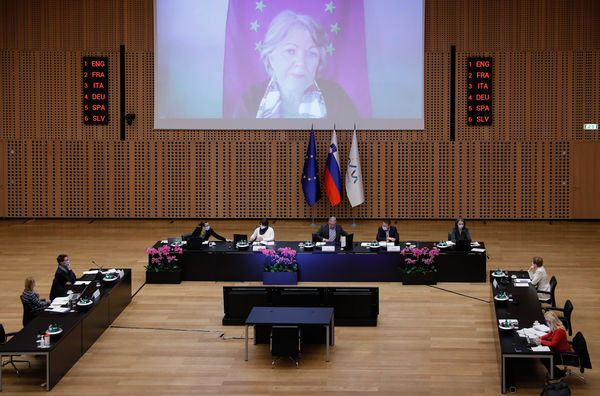 On November 26, 2021, the Informal Council of European Ministers responsible for Urban Development adopted the Ljubljana Agreement ensuring greater influence of cities at European level. Belgium was represented by the Brussels-Capital Region.
The Ljubljana Agreement adopted by the 27 European ministers reaffirms the central role of cities and metropolitan areas within the European Union (EU). This Agreement commits Europe to continuing and revising the Urban Agenda adopted in 2016 and aimed at strengthening the urban dimension of European policies.
Since its launch in 2016, the Pact of Amsterdam creating the Urban Agenda has set up 14 partnerships on 14 central themes for the future of European cities such as housing, urban poverty or sustainable planning. Each partnership allows European cities to collaborate with States, Regions and European Institutions to find concrete answers to urban challenges.
At the end of 2020, European Ministers adopted a new Leipzig Charter endowing the EU with a new long-term urban strategy and a Territorial Agenda setting the EU's territorial priorities for 2030.
In 2021, with this Ljubljana Agreement on the revision of the Urban Agenda, European ministers are strengthening the operational implementation of the strategic objectives set by the Leipzig Charter. They also complete the Urban Agenda with 4 new themes: greening the cities, social equity in cities, sustainable tourism and food.
Position of Belgium and the Brussels-Capital Region
During this informal Council, which was held online due to the health situation, Belgium was represented by the CEO of perspective.brussels, Antoine de Borman, delegated by the Minister-President Rudi Vervoort for the Brussels-Capital Region. On behalf of Belgium, the Region insisted on the need to consolidate the place of cities in the European decision-making process and European legislation. The Region also focused on the issue of "greening the cities", which is crucial in a highly urbanized country like Belgium. In this spirit, the Region insisted on the importance of cooperating and acting at the metropolitan level to combat urban sprawl and soil sealing.
Want to know more about Europe's action in favor of urban transition? Read the new issue of ABOUT.brussels which explores the links between European policies and urban development in Europe and in the Brussels Region.
En savoir plus